Crackers, animal sacrifice & azaan on loudspeakers
I have my own take on Diwali crackers, animal sacrifice & azaan on loudspeakers and I have my reasons. Tell me yours.
Disclaimer:
Trust me & thankfully, I'm a secular-headed person & I think straight (no pun intended this time😜 ). I am not inclined to either the right or the left wing. I am not a Hindu fascist though Hindu by birth, but that doesn't make me see things differently. I believe in peaceful & rightful co-existence of religious sentiments, be it Hindu, Muslim or any other.
For my stamped beliefs I need to be convinced of the logic, morality and righteousness of a religiously inspired practice. Good old logic is fine but only the empathetic & well-meaning ones. It cannot include anything which brings harm to life/property & many many times to the environment & ecology of planet earth.
What I find wrong?
For example, I definitely cannot support the killing of innocent animals, here, goats on Bakri-Eid. That is definitely cruel & for a cause limited to the sake of following some religious doctrines. And please trust me, my Muslim fraternity-I have no religious agenda behind this blog.
I may be inadequately informed as I talk about only popular religious activities that stun me & which I personally come across in my daily life & within my range of social exposure.
Another practice which I unapprove of are the azaan offerings blared from microphones & loudspeakers atop mosques every single day & several times a day. Especially, I find the early morning ones so disturbing to my peace & peaceful slumber.
Certainly, there can be no documented evidence, even in the Quran of it being required to be loudly done so. I having have lived in a mosque's neighbourhood, heard it all my childhood. Why should I be forced to hear something which I do not want to, every day? It though, has been banned by certain benches of judiciary for infringement of fundamental rights: Allahabad high court is one I remember.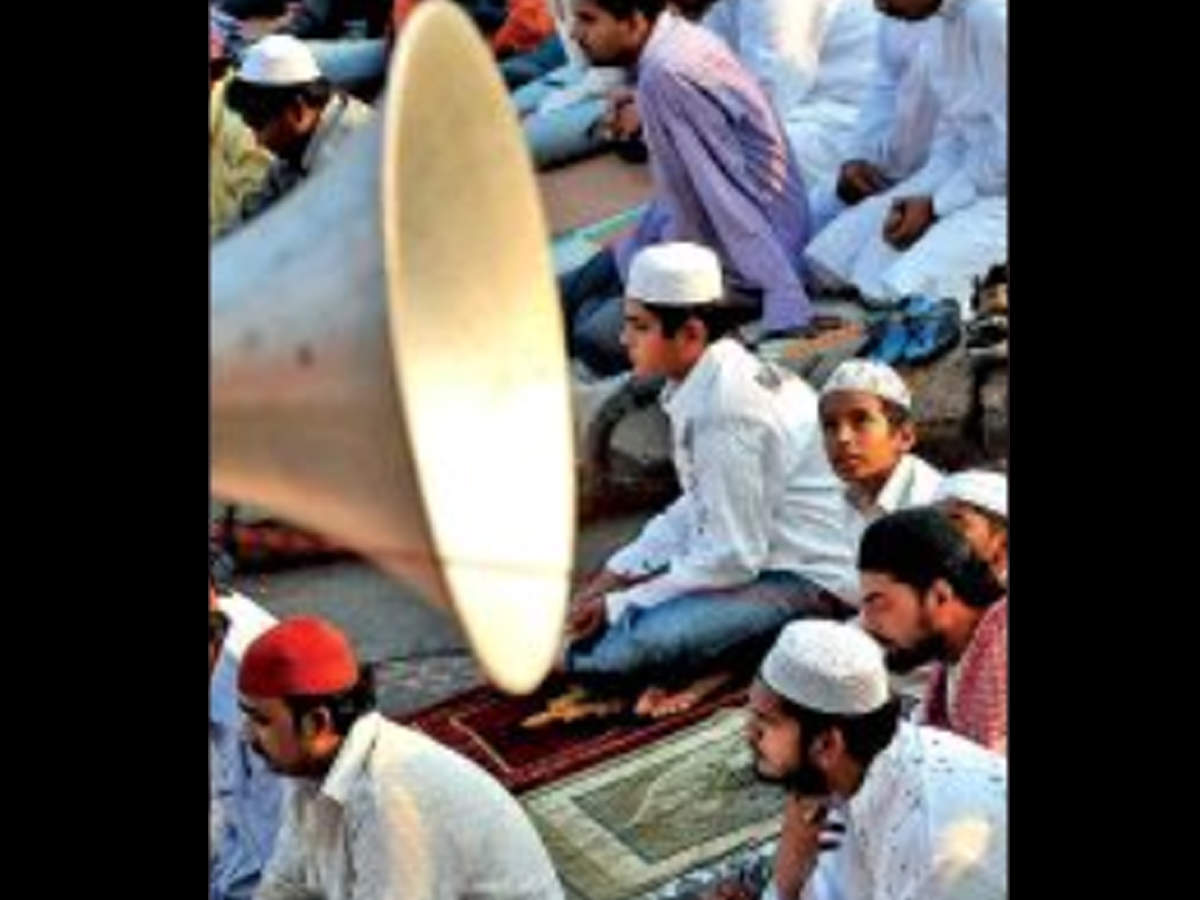 Free discussion-
I'm sure, by now, many of you have stamped me a pro-Hindu if not a staunch one; but do not assume too soon without having read the full article & without sensing my perspective.
I'm aware this is a sensitive topic I've embarked upon, one that needs to be dealt with caution. But for once, believe me when I say, I have no bias neither an agenda when I try to speak & discuss freely with you my audience.
I'm only speaking my mind & am open to your approval/disapproval through the comments section. And this time, when I ask you to comment, it is not a strategy for increasing reader engagement or with an eye on likes/comments/follows/shares of/on my blog. Honestly, I WANT TO KNOW WHAT YOU THINK ABOUT THE WAY I THINK.
Crackers-Nay!
Now on what the immediate buzz & chatter is about- whether or not it is right to burst crackers on Diwali, a major Hindu festival.
Well! Those advocating against it have solid reasons this year at least, given the covid scenario gripping one & all. Without a second thought, it's a complete no-no because of the resulting environmental burnout which may affect covid/asthmatic and other respiratory patients in addition to other health concerns. No need of any secondary support of argument!
But what about those Diwalis when Covid was not around. A section of society was still against fire-crackers. Why so, I wonder?
Keep them sorted!
No, I will not say persons are targeting a "Hindu" festival; let me simply call it lone "Diwali"- a standalone festival. Adding adjectives/descriptions like "Hindu" will only confuse people, add to the mayhem. Similarly, when I say Bakri-Eid, let me call it simply so- will not target all festivals under the Muslim umbrella.
Let's not name the entire related community. Because whether it sounds pleasant or not- there are people who may be illiterate, blinded/brain-washed, illogical, people with motives or just plain ignorant. They may turn battles into war. No adding fuel to the communal fire; the society is in deep peril already.
Double Standards & Costs-
Sure, cracker burning causes pollution-air & sound; but then, does it not when factories churn out productions with full gusto, when automobiles emit mono oxides without a worry, when crackers are burst on new year eves or after IPL matches. Why are they pardonable & Diwali not?
Pollution is inevitable, but there are small prices that we always pay for bigger joys of life. Why do you eat fried chips or sip cola when you know it is bad for health? Probably because, your body can afford that cost for a bigger satisfaction you derive from eating that fried stuff.
Solutions-
Obviously but, those at high health risks will avoid unhealthy food. The same way, high pollution places with a poor air quality index (AQI) can have crackers banned while medium AQI Zones can ensure restricted fireworks and so on. There can be various regulations for eg. a cap on fixed number of hours for crackers. Hospital zones shouldn't be affected & for that, we have laws in place.
Pets, elderly people or those affected by smoke/sound may stay indoors for two days during Diwali & take necessary precautions. Let's not kill the joy & festive spirit of entire willing populations for a tiny fraction of affected people-affected surely, but that can be managed. We just need to have the will & that too for only a couple of days-mostly two.
For those who show concern about stray/street animals, answer this- how many of you had even bothered to think about them, forget doing something on the rest 362-363 days? Why all the hustle only on Diwali? I'm not curious to know- I'm raising a finger at you, rhetorically.
Only because of some over-zealous environmentalists, animal lovers, religious fanatics, people with a lot of free time, the ones wanting to come across as conscious responsible citizens or those who want to kill the joy of others for they have none of their own- for such spoilsports, festivals have lost their sheen.
Crackers- Yay!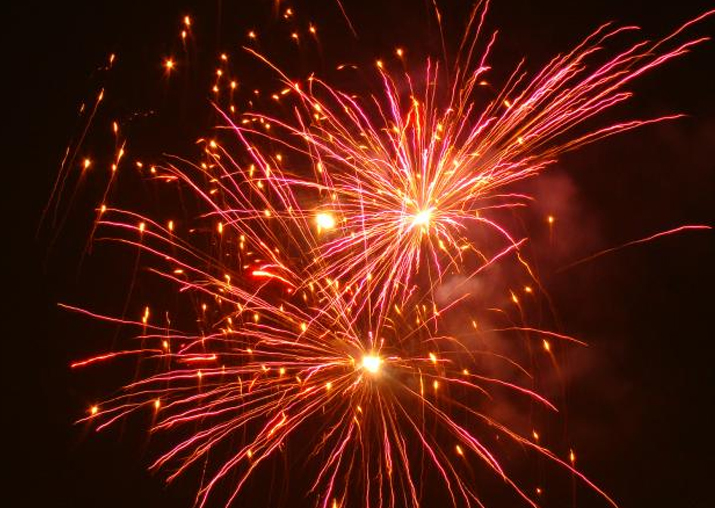 Cracker-bursting is the USP of Diwali which has slowly been restricted & limited to regular customaries like lighting, puja, parties, sweets' exchange, card-playing sessions & jewellery buying.
Crackers make Diwali stand out from the other festivals- let them light, pop, sparkle, shower & burst.
Let the festival live! Do not kill it too soon. It will succumb, I can see; looking at the intolerance around but can we not cut the pace, slow it down?
Do not dampen the spirit of others if it is you who is the bore. Allow smiles on the faces of children, allow festivals, allow celebration, allow happiness, allow crackers. The world is already a gory one. Use more colours than just black & white.
Liked What You Read? Do let me know in the COMMENTS Box what you think about it. 
SHARE n SUBSCRIBE would mean a lot ! Do take out a precious minute for it.
Meanwhile, here's another one for you! TAP ON THE LINK AHEAD
Saree & Newbie Daughter-in-law-India 2021 (Ch-1)